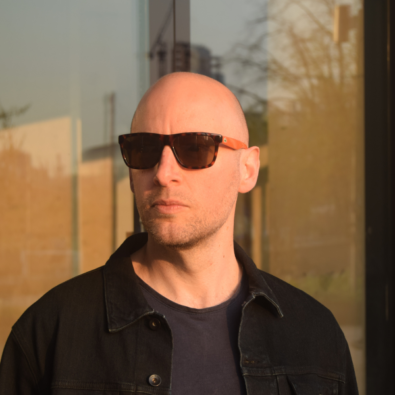 Oliver Bajza has been contributing to the music industry since the early 2000's as lyricist, singer songwriter, electronic music producer.
Occasionally he works on remixes and movie soundtracks. He started out emerging from the underground scene of the city of Székesfehérvár with his electro-pop band Saturnus Super Deluxe. In 2005 he created his solo project called RESN. He released a couple of downtempo/ambient on various european netlabels. He's been living in London since 2008.
He's been working as a producer on the records of Cserepes Panni and Szegedi Marci and co-written the debut album of nigerian songstress Diana Bada. From 2011 under the moniker 'Korea' then in 2018 with Lezser Garbó, he returned to the blend of traditional song structure and electronica.
In 2016 he composed the soundtrack of two short films directed by the canadian/hungarian filmmaker Richard Lukács. In 2021 he joined the band Ezres a Földön as the lead singer.