We are proud to present Twelvetones 'latest album, which was created with the help of a truly vibrant, fashionable and modern band. Symphonic epic goth hard rock music with emotional and powerful female vocals.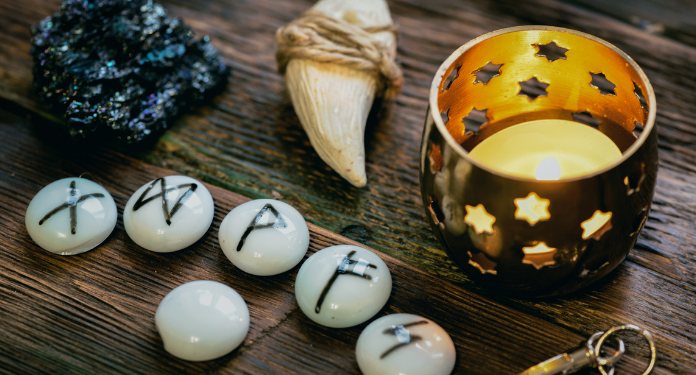 It was a naive thought of me when I said I was just listening to the tracks and then I keep going… Of course. Three-quarters of an hour later, I asked Joe Janik, the band's founder, if they would have a concert in Budapest. I will tell you: it will be. 🙂
The Storyum band is inspired by symphonic and epic synth motifs, while an ethereal yet gloomy female voice with a mystical edge sends students 'emotions on a roller coaster ride. They excite the audience with percussion drumming, electronic pulsations and spinning metal guitar riffs. The songs are catchy, the lyrics are meaningful and expressive.
We love music that is not only enjoyable while listening to a concert or in the background, but can also be reinterpreted and used as stock music. At this point, we get back to what we say at times: stock music is not an art but a business category. It doesn't define quality, it's how you use it, and that makes a big difference!
The Flaming Rune symphonic goth rock album is a perfect choice for sports and action movies, promotions and commercials.
Let's listen to the album!
Mother – Catchy and powerful rock / metal song with guitar riffs and atmospheric synthesizers. An excellent choice for shows featuring rebellious teens 🙂
Own Ghost – Lively, passionate rock / metal song with bright symphonic sounds, ambient synthesizers, drums, riffs. Ethereal, melodic vocals, beautiful, deep lyrics.
All In –Powerful disco-rock, hard-rock track with guitar riffs, repetitive drum themes for the action scenes.
Higher – An ominous, mystical song. Excellent superhero, world saving themes, promos. Guitar riffs, catchy chorus, powerful and dynamic level leads.
HalfMoon – Middle Eastern atmosphere, Arabic sound and passionate singing; mystical, dangerous and charming.
The full album is available at Twelvetones music search page: Flaming Rune – Storyum
Soundcloud montage: TWPM055 Flaming Rune – Storyum Montage
Feel free to contact us with any musical questions!
Follow us on Facebook: Twelvetones Production Music